Net Societal Impact
Empowering companies to drive sustainable growth and stakeholder value
Why
Grow your company by creating long-term value for all your stakeholders
It is not enough to have a profitable business. You also need to incorporate purpose and demonstrate your positive impact to all stakeholders. The key is to measure, report and have a coherent narrative.
To truly embed impact in your decision-making process, approaching Purpose, CSR, ESG and the UN SDGs separately doesn't work. That's why our bespoke advisory services take a 360° approach, allowing for a holistic view of impact. By leveraging technology, we make this process more efficient and collaborative.
The Framework
ESG
Environmental, Social and Governance
What is ESG?
ESG is a set of standards that considers your company's environmental footprint, how you manage relationships with employees and the communities where you operate. It also considers your company's leadership, executive pay and shareholder rights.
Why is it important?
Increasingly, investors are incorporating ESG criteria into their decision making. This can have a huge impact on a business's ability to acquire and retain capital. It can even influence the company's share price.
How can we help?
ESG criteria is complex to navigate. Wherever you are on your ESG journey, we help simplify your ability to capture and report on relevant impact data. We support you not only on risk management, but also in understanding the opportunities ESG offers your business.
Get in touch for your ESG strategy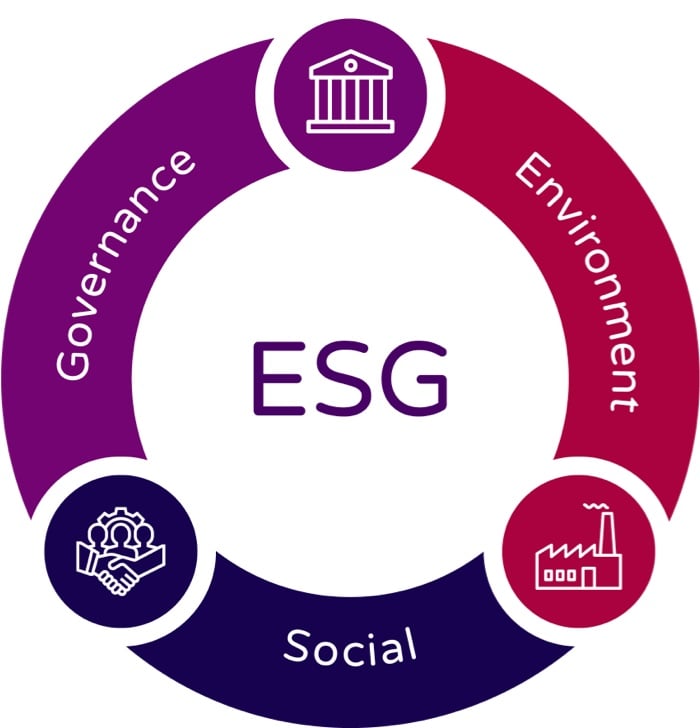 CSR
Corporate Social Responsibility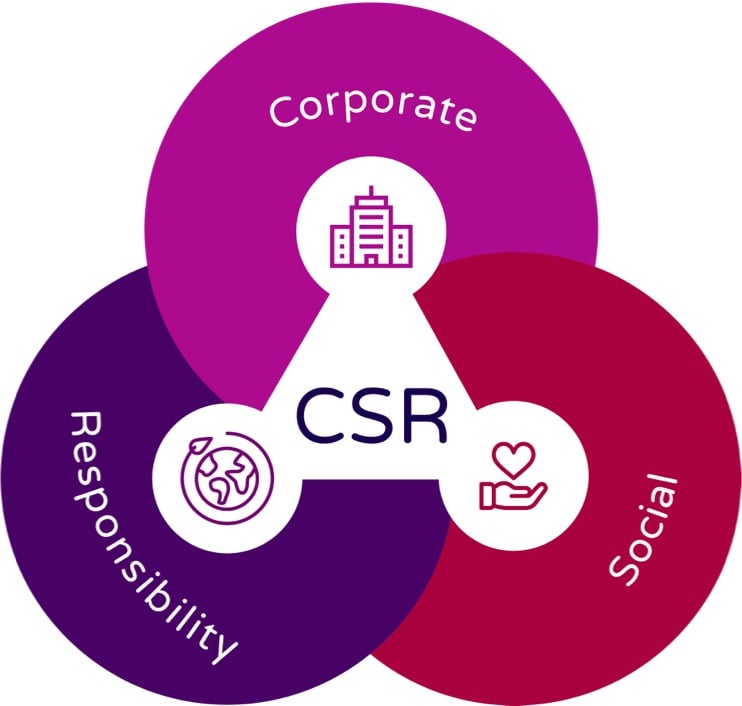 What is CSR?
CSR is a self-regulating business model that helps a company be socially accountable—to itself, its stakeholders, and all aspects of society. This includes ESG factors as above.
Why is it important?
It is important to ensure buy-in and alignment of CSR initiatives with your company's overall purpose and staff motivation. This will ensure that your CSR activities represent a genuine attempt to improve social accountability, rather than a tick-box exercise.
How can we help?
There is often a disconnect between a company's CSR mission statement, staff commitment and core business activities. As your organisation evolves, we support you to truly centre sustainable business activities and practices. This means a growing understanding of what it means to be a socially responsible business, and also ability to demonstrate this to all stakeholders.
Get in touch for your CSR strategy
SDGs
Sustainable
Development Goals
What are the SDGs?
The SDGs are the world's to-do list for the next ten years. These are 17 interrelated goals, as agreed by all United Nations Member States in 2015.
Why are they important?
The SDGs are our collective global to-do list to build a better future, as agreed by 193 nations. These goals are particularly relevant and important given that there are now less than ten years left to achieve them before the deadline of 2030.
How can we help?
Deciding how to align your business operations with the SDGs can be daunting, as it is hard to know which ones to prioritise. We at Maanch have simplified the complexity so that you don't need to spend more time and resources on capturing how your business impacts the SDGs. Our digital systems do this for you.
Through auto-generation, we track and report on data about those SDGs impacting your business. This allows for more streamlined measurement and communication, and easy visualisation of how your business activities affect the SDGs.
Learn more about how we use the SDGs

People
The impact of your business activities on all human stakeholders who are directly or indirectly affected or influenced.

For example, employees, contractors, suppliers and customers.

Partnership
The impact of your strategic partnerships, with the aim of facilitating and amplifying positive impact.

For example, through CSR activities.

Planet
The impact of your business activities on all elements of the environment.

Prosperity
The financial and economic impact enabled by your business.
The Four Pillars
Impact
reporting is complex
Regulations around impact are increasing, as are investor, staff and customer expectations. As such, there are lots of emerging and costly trends which you are expected to adhere to. If this doesn't lead to genuine improvement, it might feel like a waste of resources on a box-ticking exercise. That's why our Net Societal Impact offerings are focused only on the information you need to make better decisions in line with target outcomes.
This is where the "4 pillars" come in. The 4 pillars - People, Planet, Prosperity and Partnership - are fundamental Impact touch-points of every business. They are simplified but robust themes that enable stakeholders to easily and systematically dive into the complexity of the impact of business activities informed by emerging, disparate KPIs.
Learn more about the benefits of Net Societal Impact
The Process
Assess
Impact Maturity Curve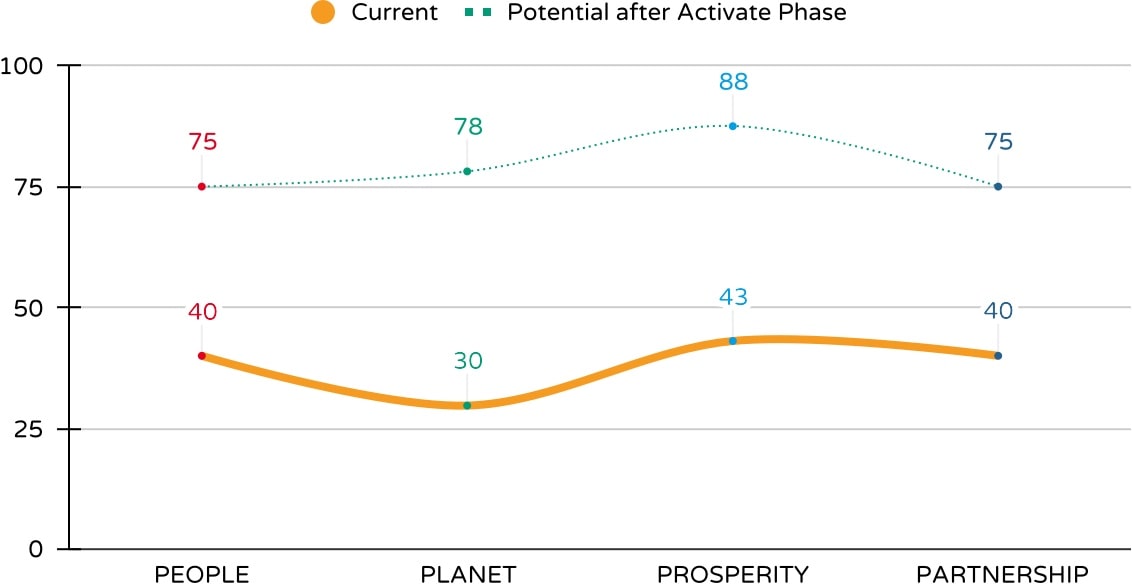 The Maanch Impact Maturity Curve helps demonstrate your impact to your stakeholders. It is designed to give an overview of the impact your business has across the 4 pillars- People, Planet, Prosperity and Partnership.
These 4 pillars are fundamental Impact touchpoints of every business. The use of robust impact themes enables stakeholders to understand complex business activities. These are benchmarked and informed by Key Performance Indicators (KPIs).
The Assess phase is about mapping the impact touch points of your core business activities. The percentage to which your impact potential is currently delivered will be showcased by our proprietary Impact Maturity Curve. Correspondingly, the Curve highlights your opportunities for growth and improvement.
Diagnose the impact maturity of your business
Activate
Impact Engagement Framework
We provide targeted insights to help you amplify your positive impact. Our system enables your stakeholders to identify and navigate from the 4 pillars - People, Planet, Prosperity, Partnership directly to your core business functions.
Governance 69%
Strategy 63%
Orperations 63%
Reporting & Comms 56%
Investor Relations 81%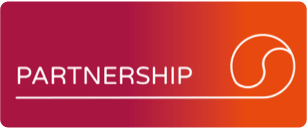 55%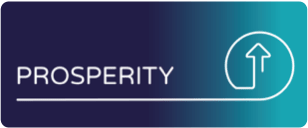 85%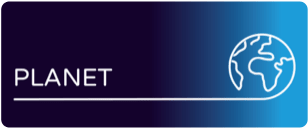 55%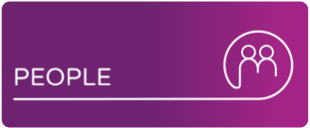 70%
The coloured indicators highlight areas that:
Need attention e.g. a quick impact win or a matter of sector specific regulatory compliance.
Are almost there e.g. ensuring policies are in place and communicated in the right places to the right stakeholders.
Are a work in progress e.g. long term transitions.
Deliver net positive impact e.g. areas of business where you are leading the way.
Automate
Impact Dashboard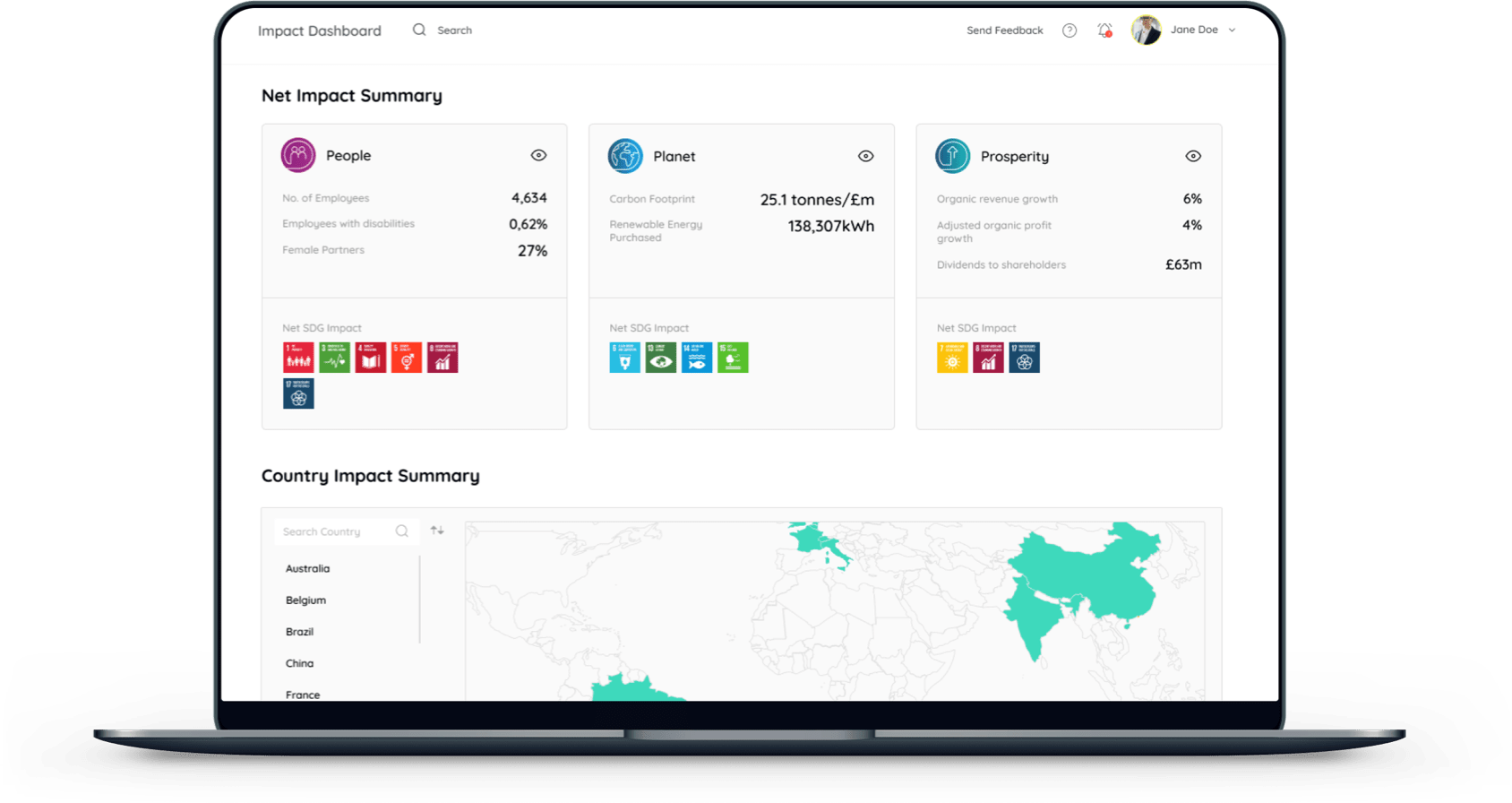 The manual, repetitive and complex processes involved in impact data management and reporting can be time consuming, inefficient and challenging. That is why our digital dashboards streamline and automate these processes. They embed and track impact, so you can focus on doing what you do best.
We also understand that regulatory updates, notifications, live ESG feeds and other data sets are important to your Impact Management process. The NSI solution is specifically designed to talk to these elements.
Embedded in the Impact Dashboard are our Impact Maturity Curve and Engagement System. This enables you to independently and continuously monitor your vital impact statistics and make long and short-term course corrections as needed.
Learn more about the Impact Dashboard