Don't know where to start?
We provide a quick assessment of your situation and help plan your impact journey.
You've started but have gaps?
We offer independent assurance and fill specific gaps to accelerate your progress.
You want to optimise and take your impact to the next level?
We automate your impact measurement and reporting process for greater efficiency.
"
Growth and capital will follow companies that create long-term value for all stakeholders
— Darshita Gillies, Founder & CEO, Maanch
Impact Advisory
Introducing
Net Societal Impact
If you truly want to embed impact in your decision-making process, approaching Purpose, CSR, ESG and the UN SDGs separately doesn't really work. That's why our bespoke advisory services take a 360° approach. We call it Net Societal Impact (NSI).
We provide a quick assessment of your situation and help plan your impact journey.
Learn more about NSI Framework
Impact Masterclass
Designed to accelerate your company's journey towards sustainability
The Maanch Impact Masterclass is a unique Impact induction for ambitious organisations to embed sustainability at the heart of business.
Impact is complex - our impact masterclass helps create a common understanding of your organisational impact and how it aligns with your corporate purpose.
The course prepares businesses in all sectors for the key impact areas to focus on.
We accelerate a company's journey towards sustainability and pave a pathway for becoming net positive.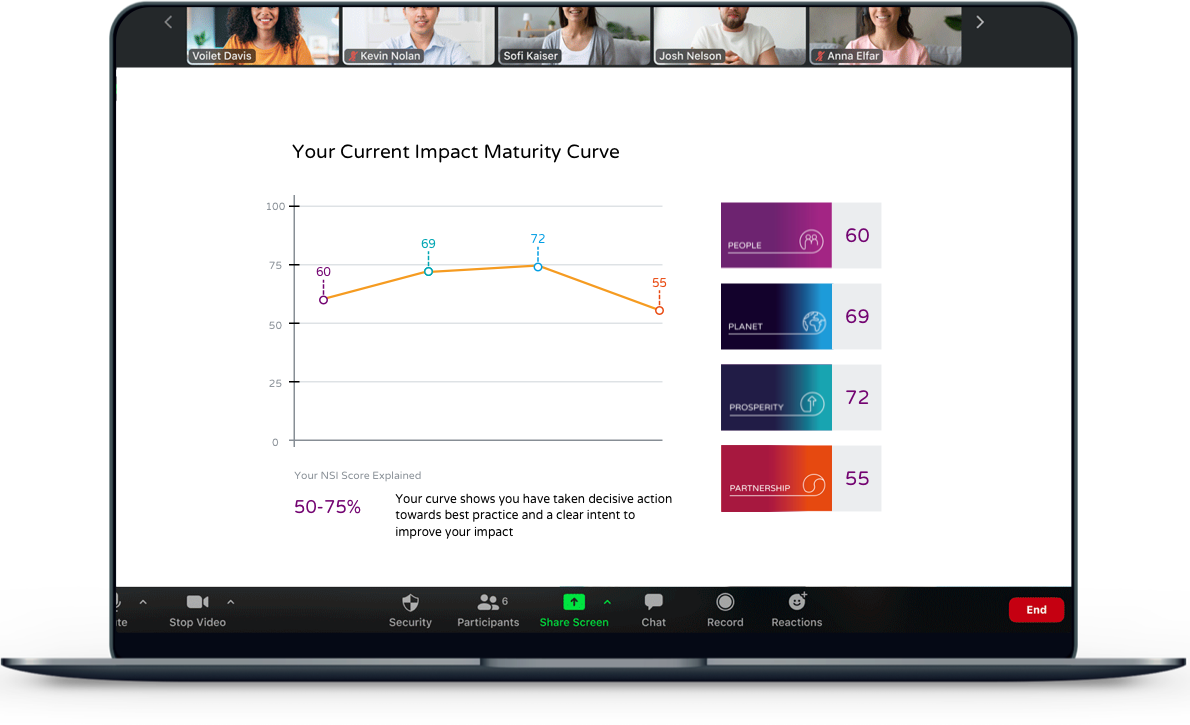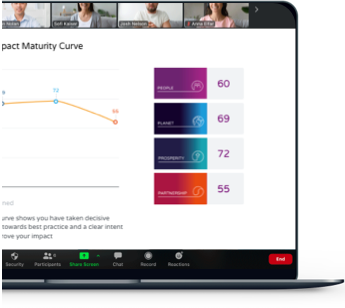 Impact Dashboard
Automate your Impact Management
To help you keep on track with your Impact targets, the Net Impact Dashboard will capture impact data, analyse and report progress in real-time. The Dashboard aims to streamline and automate the manual, repetitive and complex processes involved in Impact Data Management and Reporting.
Express interest
Benchmark against peers and industry leaders to set ESG KPIs.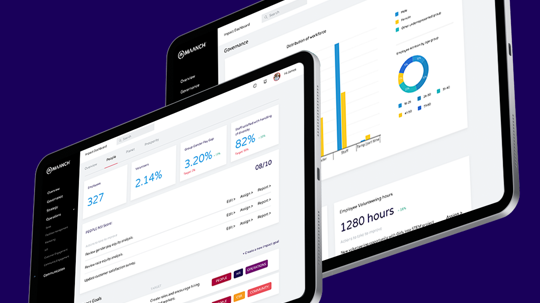 Automate your impact tracking and compliance process for greater efficiency.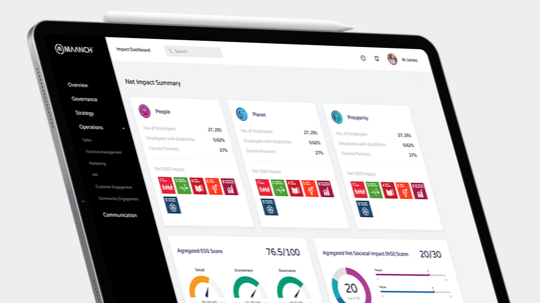 Our Process
Assess
We study your business to get an overview of impact
We understand the positive, negative, intended and unintended consequences of the social, environmental and economic touchpoints of your core activities.
Diagnose the impact maturity of your business
Activate
We provide targeted insights to help amplify your impact
By using these insights we help companies to take action in embedding impact considerations into their core operations.
Talk to our Impact Experts
Automate
A dashboard to help measure, track and aggregate your business impact
Automated and cost efficient impact tracking and reporting.
Express interest
Create products and services with a net positive impact
Retain and attract talent
Improve resilience through understanding long-term risks
Build trust among customers and stakeholders

Access new markets and segments
Attract investments and reduce net cost of capital
Deliver ambitious growth responsibly
Hear from our clients
"
... we now understand the different parts to Impact and how and what we are doing fits in with our other initiatives… Complete alignment that this is something we want to really do, and not have a tick-the-box exercise, and how we see that this can be a source of competitive advantage in particular with some of our larger customers.
— Director, euNetworks
Caffè Carlito is committed to becoming a net positive impact business and Maanch is a crucial partner on our journey towards this goal. Maanch has helped us set ambitious but achievable goals, and supports us in understanding how and where we can improve our processes to make the most positive impact.
— CEO, Caffè Carlito
Partners & Certifications