Sustainability Measured.
We empower organisations to embed positive impact and ESG with data, technology and advisory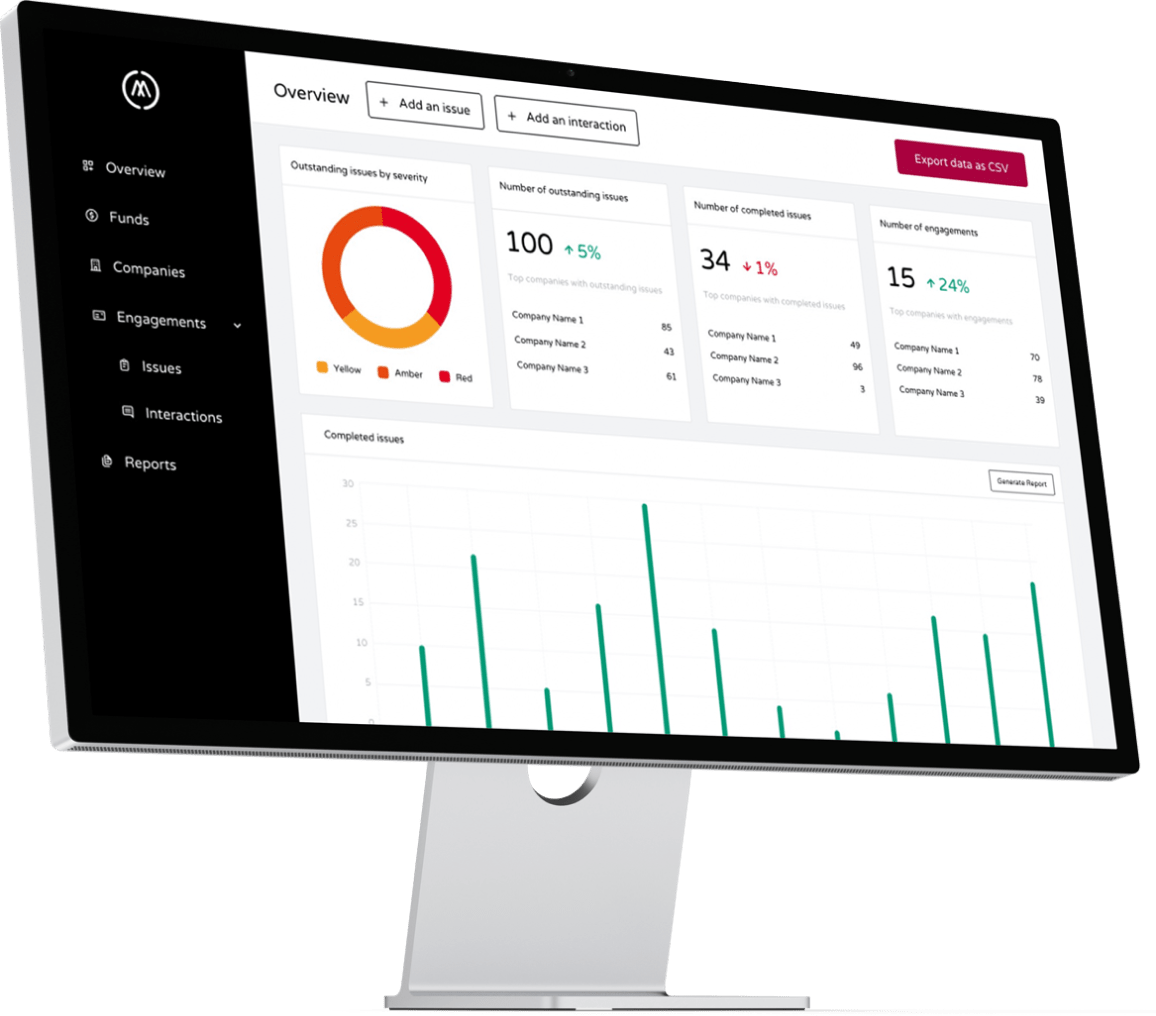 OUR OFFERINGS
ESG Engagement Software for
Asset Managers & Investors
There is growing regulatory and market pressure on investors to prioritise ESG Engagement with portfolio companies. In 2020, the Financial Reporting Council released the second edition of the UK Stewardship Code (2020)– setting higher engagement standards for asset owners, managers and service providers.
In response to these complex and evolving challenges, we have developed the Engagement Tracker tool, an ESG Engagement Tracking Software to help investors optimise the ESG engagement process. It automates data capture, analysis and reporting of all engagements with portfolio companies– resulting in time and cost efficiencies.
ESG & Sustainability Advisory for Companies
Matters related to Environmental, Social and Governance (ESG) factors are now an integral part of boardroom discussions. From transitioning to a net-zero economy to human rights to diversity and inclusion, companies need to embed sustainability at the centre of their activities.
Our holistic offerings in ESG & Sustainability focus on empowering our clients to embed sustainability across all the business touch points. We enable our clients to move beyond business-as-usual into accelerated impact that creates true value for business, society and the planet.
No matter where you are on your sustainability journey, our expert ESG consultants adapt to your business needs to deliver a comprehensive sustainability strategy. Our capabilities include advisory on B Corp certification, building net-zero strategy, alignment with relevant disclosures and frameworks like GRI, SASB, SDGs, TCFD and more.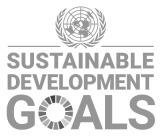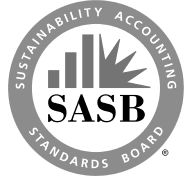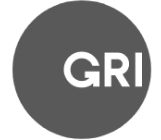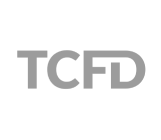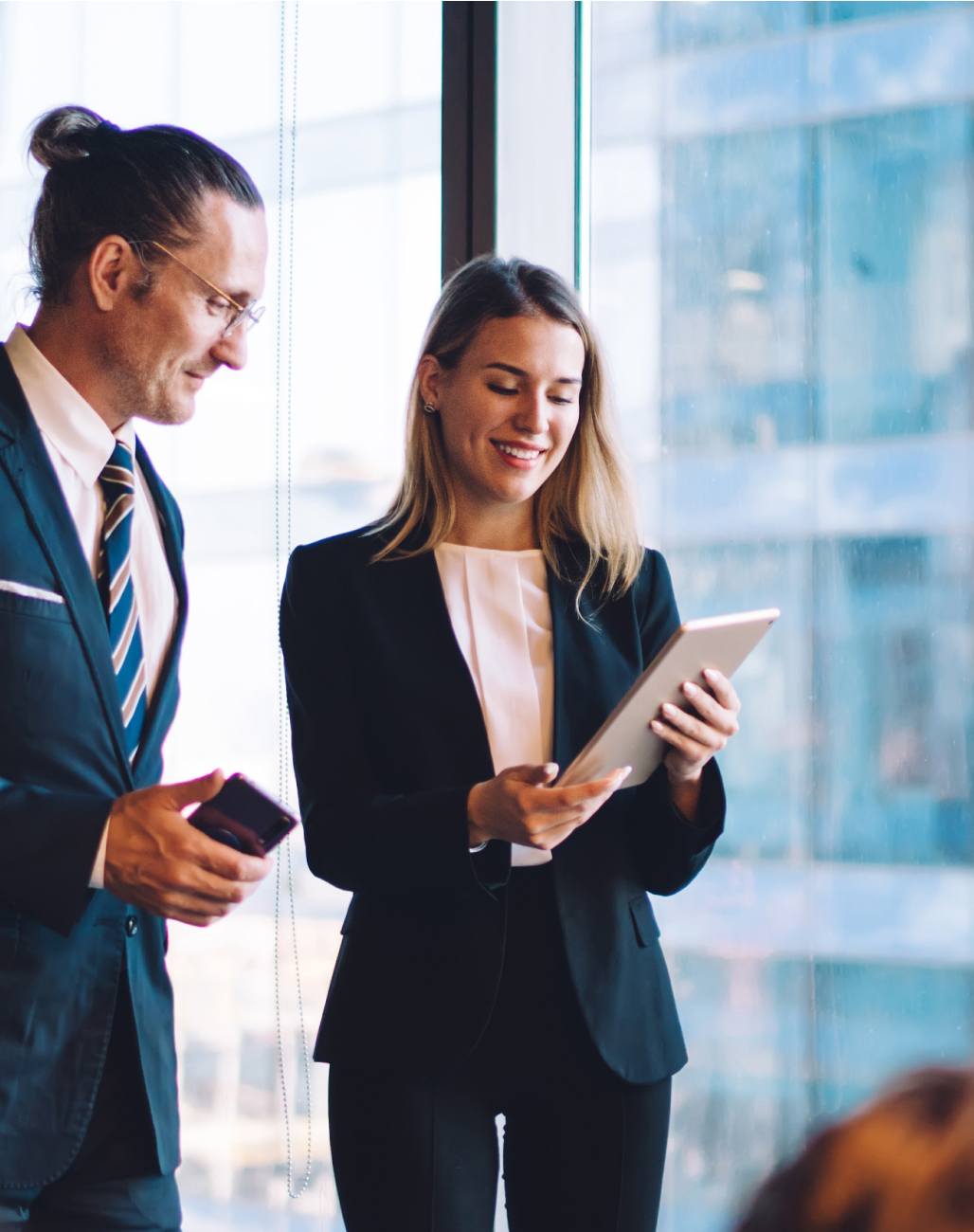 OUR APPROACH
ESG & Sustainability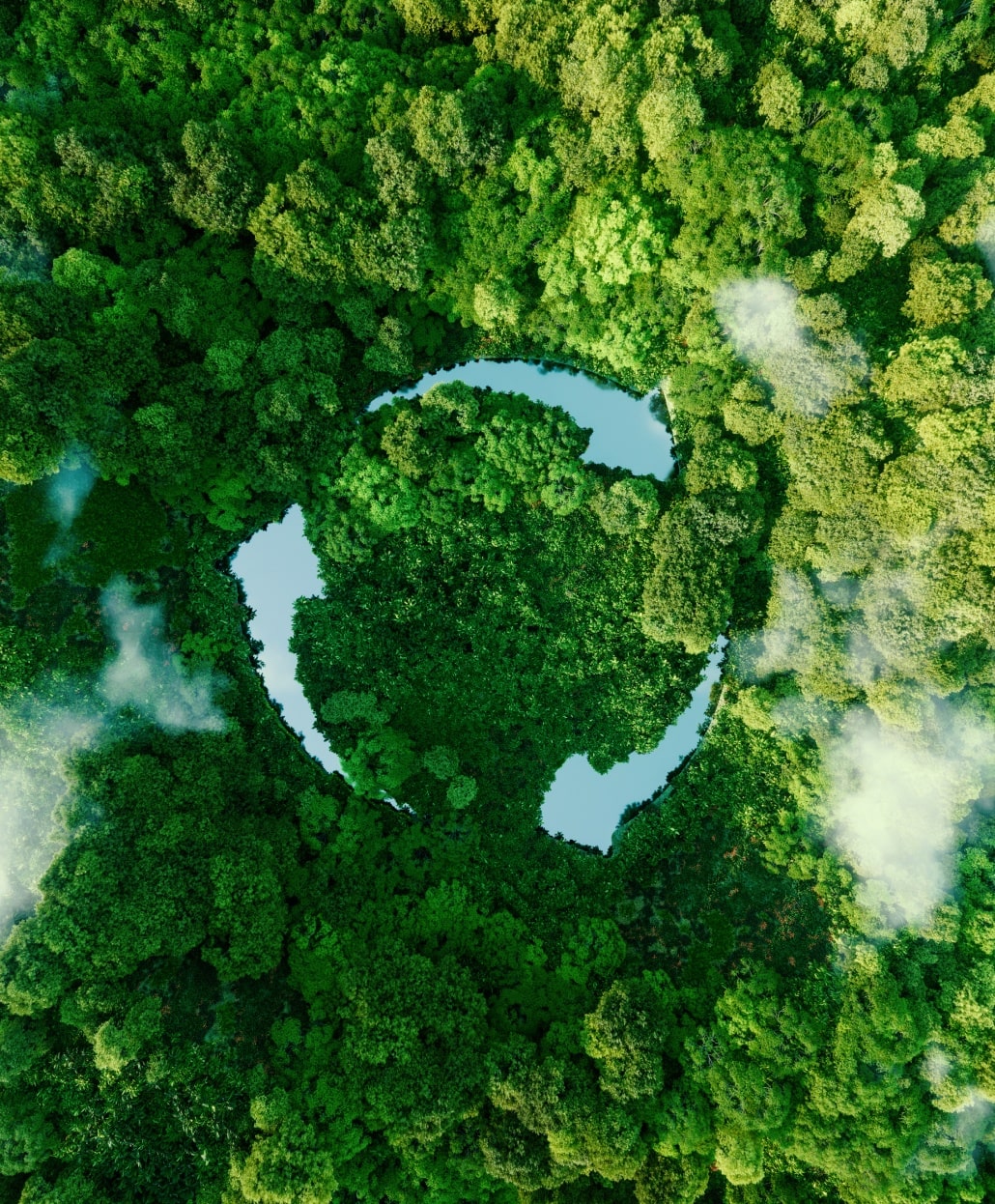 Sustainability is multi-faceted and needs an all-encompassing approach that brings together all stakeholders of the business. We believe embedding sustainability is an opportunity for businesses to create greater value for clients and stakeholders. Growth and capital will follow companies that create long-term value for all stakeholders. ESG is primarily focused on assessing risks and opportunities to companies, as a result of evolving social, environmental and governance factors.
We work towards truly embedding impact in our client's decision-making process, through our methodology to technology approach. On one hand, we offer boutique sustainability consulting services, where we assume the role of an in-house sustainability team. We work closely with you to future-proof your business by making functions more resilient, agile, data-ready and sustainable for ESG factors. On the other hand, we build technological solutions for optimising ESG assessment and sustainability measurement. Our SaaS tools are built for the investors, asset managers and companies to better measure, track and report their ESG and impact data.
Our Capabilities
We offer services and technology powered by deep domain expertise in Sustainability, Impact and ESG
ESG Engagement
Introducing the Engagement Tracker tool, an intuitive dashboard to facilitate efficient investor-investee ESG engagement.
360

ESG Audit

We conduct a comprehensive gap analysis of current Strategy, Policies and Processes with respect to Environment, Social and Governance aspects.
ESG & Sustainability Strategy
We integrate sustainability into your long-term corporate strategic plan with a view to create true value for all stakeholders of the business.
Net Zero Transition
We help your business accelerate the transition to a net zero, climate resilient future with decarbonisation strategies and climate finance risk assessment.
Sustainability Linked Finance and Assurance
We help negotiate and set material KPIs with your lenders to secure long-term sustainable finance.
Impact Reporting
We provide expert support with reporting on disclosure frameworks like GRI, SASB, SDGs and more.
ESG KPI Data Management
We help "measure what matters" and implement an end-to-end data management process within an ESG and Sustainability context.
ESG Risk Management Framework
We assess ESG related risks and opportunities and provide a dynamic framework to monitor and incorporate impact-inclusive decision making.
Regulatory Compliance
We facilitate compliance with web disclosures, classification, and periodic data capture and reporting in accordance with Sustainable Finance Disclosure Regulation (SFDR) and Task Force on Climate-related Financial Disclosures (TCFD).
B Corp Certification
We work with B Lab to offer pre-assessment, gap analysis and detailed guidance to improve score and get on the right track for your B Corp certification.
Philanthropy Solutions
Maximising the impact of philanthropic funding activities.
Donor Advised Funds Software
Coming soon
Hear from our clients
"
The Maanch Engagement tracker should allow the industry to deliver much clearer engagement attribution to clients and hopefully, over time, support Banks' efforts to demonstrate investor additionality.

Co-CEO Asset Management at UBP
We now understand the different parts to Impact and how and what we are doing fits in with our other initiatives… Complete alignment that this is something we want to really do, and not have a tick-the-box exercise, and how we see that this can be a source of competitive advantage in particular with some of our larger customers.

Director, euNetworks
Caffè Carlito is committed to becoming a net positive impact business and Maanch is a crucial partner on our journey towards this goal. Maanch has helped us set ambitious but achievable goals, and supports us in understanding how and where we can improve our processes to make the most positive impact.

CEO, Caffè Carlito

Co-CEO Asset Management at UBP

Director, euNetworks

CEO, Caffè Carlito
Client success stories
Across industries and across the globe, Maanch helps businesses meet their sustainability goals
We are Sustainability Certified